2020-A Ford Parkway
St. Paul, MN 55116
Highland Shopping Center

(651) 690-9525
Serving You Today Until 5:00 pm
| | |
| --- | --- |
| Monday | 10:00 am - 5:00 pm |
| Tuesday | 10:00 am - 5:00 pm |
| Wednesday | 10:00 am - 5:00 pm |
| Thursday | 10:00 am - 5:00 pm |
| Friday | 10:00 am - 5:00 pm |
| Saturday | 10:00 am - 5:00 pm |
| Sunday | Closed |

SEED & SUET SALE GOING ON NOW thru- February 27th. 2021!!!*
Offer a Variety of Foods to Attract More Birds!
WBU Seed Blends: We offer a variety of seed blends regionally-formulated for the birds in our area. Our blends contain no fillers - just foods your birds will love!
No-Mess Cylinder: Birds will flock to this tidy food option. Our No-Mess Cylinder includes sunflower chips, peanuts, tree nuts, and cherries.
Bark Butter: No bird food attracts more species of birds than Jim's Birdacious® Bark Butter®, a spreadable suet that can be easily smeared on tree bark or a Bark Butter Feeder.
Hot Pepper No-Melt Suet Cylinder: A wide variety of birds will enjoy dining on our Hot Pepper No-Melt Suet Cylinder. Squirrels - not so much.
Suet and No-Melt Suet Dough: Contain high-quality ingredients that make every trip to the feeder count.
SEED STORAGE AVAILABLE!
Don't have time to stop by?
Phone in your seed order today!
651-690-9525
*
-----------------------------------------------------------------------------------------------------------------------------------------------------------------------------------------------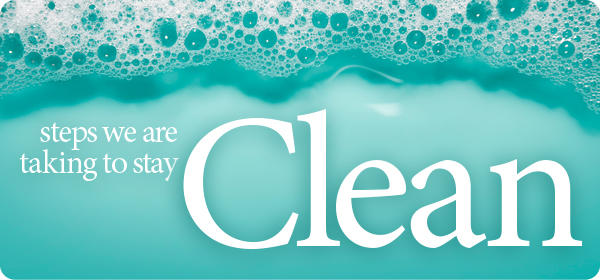 STORE HOURS
OPEN MONDAY – SATURDAY 10:00 am – 5:00 pm
CLOSED SUNDAY
2 WAYS TO SHOP NOW AVAILABLE!
IN-STORE SHOPPING is NOW AVAILABLE with the following REQUIREMENTS

Only 2 customers maximum allowed at one time

MASK REQUIRED (no exceptions)

PHONE ORDERS WITH CURBSIDE PICKUP continue to be available going forward
THE DOORS ARE LOCKED, BUT WE ARE OPEN
FOR IN-STORE SHOPPING (see above for requirements)
& PHONE-IN ORDERS WITH CURBSIDE PICKUP!

Phone: 651-690-9525
Call us & place your order via credit card.
If we don't answer, please know we are here, but busy.
Please leave a message and we will return your call.
When you arrive, call us again
& we'll bring your order to the curb.
While feeding the birds during these uncertain times can provide entertainment and respite, we understand that you may wish to minimize visits to retail locations. We're here to support you.
As the situation with Coronavirus (COVID-19) unfolds, we want you to know that the well-being of our customers and staff members is our top priority. OUR STORE IS STILL OPEN and we are following the guidelines of the CDC and local authorities to help prevent the spread of the virus by taking these actions:
Our staff members are empowered to stay home should they or someone in their household become ill. They know that their job is safe.
All staff are washing hands upon entering work and at regular intervals throughout the day and after handling cash.
We are wiping down shared surfaces throughout the store at least every hour (doors, handles, counters, phones, keyboards, credit card terminals, etc).
We are practicing social distancing in the store
For the health of all concerned, we kindly ask that if you are ill, you voluntarily self-isolate for 14 days
We recognize that these are unsettling times. Whether you are shopping now or in the future, we want you to know that your safety and well-being are our first priority. Stay safe and healthy over the coming days and be extra kind to one another. Take solace in watching your backyard birds and know that we'll get through this together.
Sincerely – Jeanie Shackleton, Owner, & All The Staff at Wild Birds Unlimited
---

SAVE THE SONG BIRDS
learn more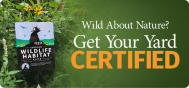 CERTIFIED WILDLIFE HABITAT
learn more